Our mission:
To grow every man into the man God has destined him to be.
Our prayer:
That every man will fall in love with God's Word, that every man will hunger for godly character, that every man will reflect the love of Jesus in every relationship.
Our Men's studies will begin again in October. We will have a Men's Breakfast on Saturday, August 14th at 8:00am in D Building.
Men's Exercise has begun!
Questions? Call the Church Office!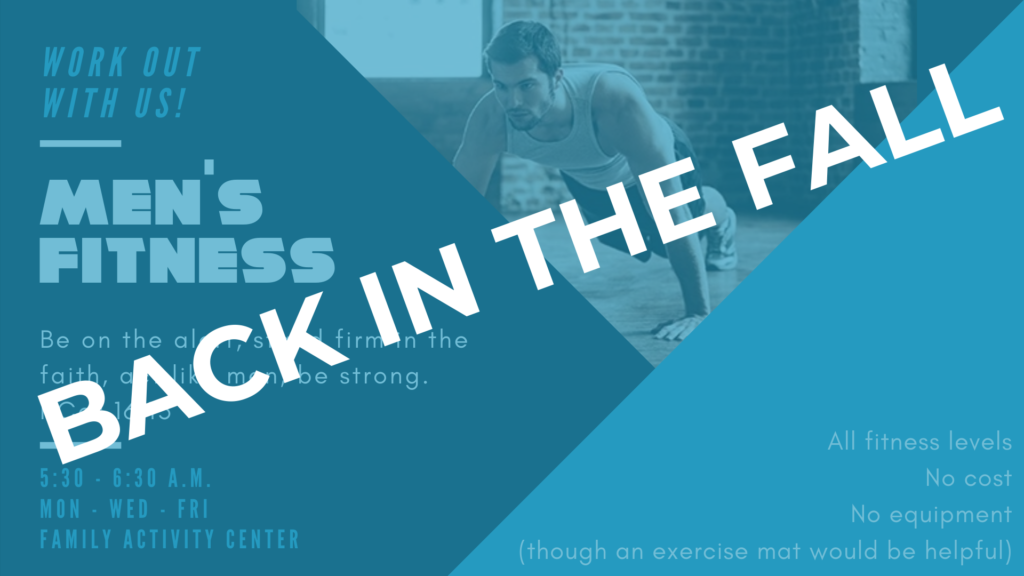 Men's Ministry Information
Call the Church Office for details (520) 886-7770