Welcome to Youth Ministries Special Events! It is our desire that as you read through the following activities and programs, you will find something to meet the Mental, Spiritual, Physical and Social needs of your youth! Working together, we can help your youth learn the Word of God, experience His unconditional love, make new friends, and have a fun, exciting, and growth-filled year!  Call the church office at (520) 886-7770 for more information!!
Upcoming Events
(Click the pictures below to register)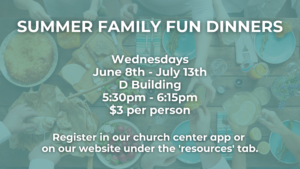 Events will be added as dates are finalized.